Our Team
Having a dedicated and talented staff is one reason our facial plastic surgery practice in Scottsdale, AZ, is one of the most popular in the Southwest. Facial plastic surgeon Dr. Todd Hobgood and his team serve men and women from Chandler, Tempe, and beyond, sharing a passion for exceeding expectations when it comes to his patient-centered approach. Along with Ashley Smith, RN, BSN, and our licensed esthetician, Brooke Scatchard, they create a welcoming environment that helps put patients at ease.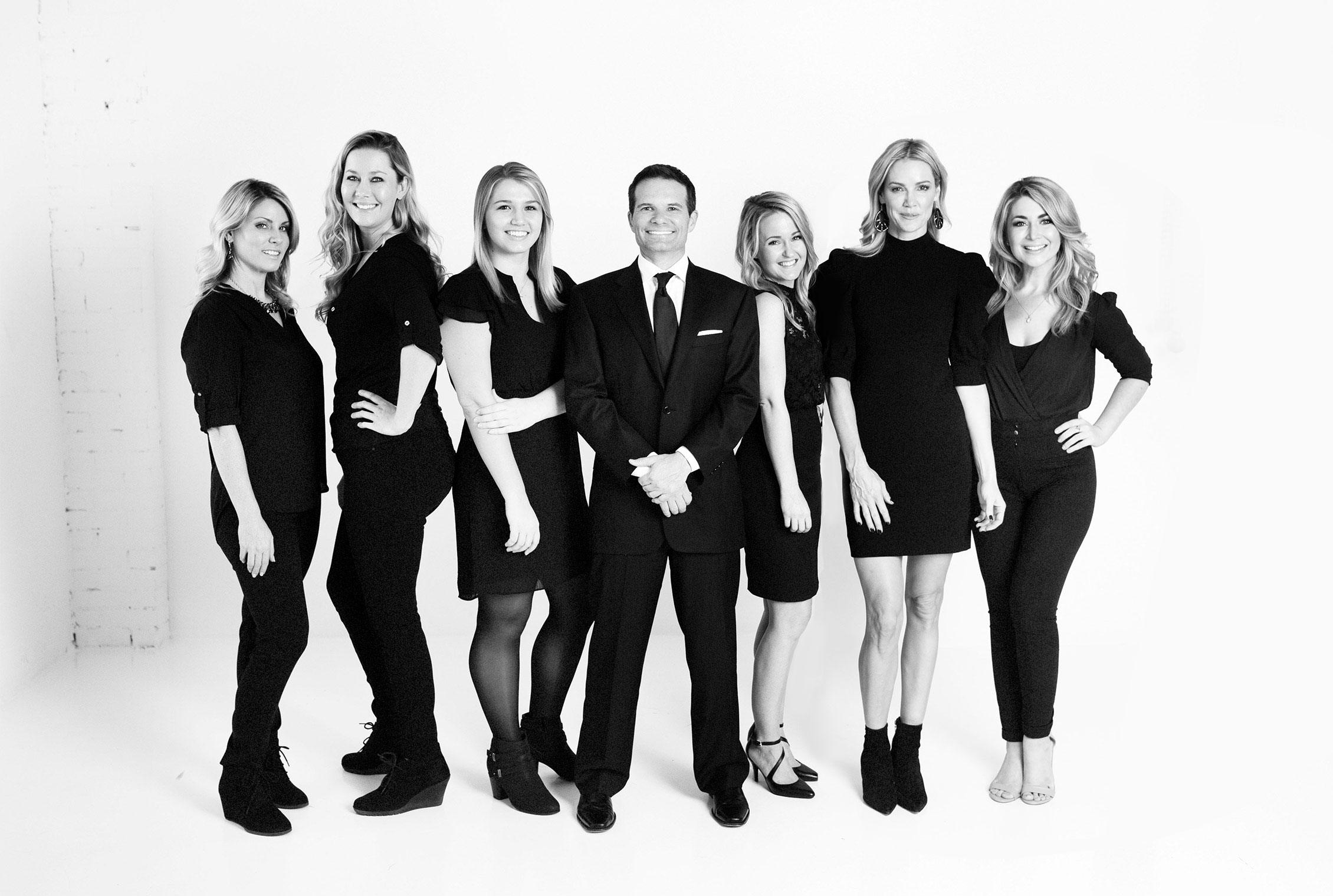 Meet Our Team
Ashley
Born in Oceanside, California, Ashley moved to Arizona at the age of six. After graduating from Carrington College in 2007, she earned her certification as a medical assistant and has been working as a CMA for the last twelve years. Ashley joined the Hobgood team in 2016 as Dr. Hobgood's Medical Assistant and Surgery Coordinator. She has a passion for aesthetics and always enjoys seeing patients pleased with their results. Her favorite skincare treatment is Microneedling and her favorite skincare product is PCA Hyaluronic Acid Serum.
In her free time, Ashley enjoys spending time with her daughter, going to cycle class, trying new restaurants, and playing with her dog, Swiper
Amy
Amy moved to Scottsdale, Arizona in August of 2018 and is originally from Grand Blanc, Michigan. Over the years, she has had the opportunity live in a variety of places such as Michigan, Oregon and Sydney, Australia. Amy graduated from Michigan State University in 2018 with a Bachelor's degree in Hospitality Business.
In her free time, she enjoys reading, spending time with her dog, and exploring the beautiful hiking trails Arizona has to offer. Amy loves meeting new people, learning more about the aesthetic industry, and being part of a team that is passionate about making others feel more positive and confident about themselves.
Ellen
Ellen joined Hobgood Facial Plastic Surgery in 2018.  A native of Phoenix, Ellen graduated from Arizona State University after studying fine arts and education. Ellen taught art for 20 years and enjoys being creative and working with various art medium. Seeking a new adventure, she joined the Hobgood team in the role of Office Coordinator. Ellen enjoys spending time with her family and walking her two boxers', watching sports (especially when her son plays baseball), traveling, trying new restaurants and foods, cooking, riding her beach cruiser, and painting.
Ellen enjoys working with Dr. Hobgood and our energetic team. She engages with our patients and learns about their positive experiences with our practice. She especially likes learning about our skin care products and services and how they can be used as an effective tool to reduce the signs of aging and help people feel confident in themselves.
Launa
Launa is from Pittsburg, California and has had the pleasure of calling Arizona home for the last nine years. After joining the Hobgood team in 2016, she developed a passion for skincare and has now obtained both her esthetic and laser technician license. Launa's compassionate personality and extensive background within skincare and patient relations makes her a perfect fit for our team. Over the years she has held a variety of different roles here at the Hobgood office and is dedicated to making your experience the best possible.
In her free time, Launa enjoys spending time with loved ones, attending live music events, and staying active through yoga and hiking.
To learn more about our practice and to meet personally with Dr. Hobgood, request a consultation using the online form or call our office at (480) 214-9955 to schedule an appointment.