Surgical Lip Enhancement
In women with very thin lips, particularly in the vertical dimension, injectable dermal fillers only increase the volume of the lip. This is sometimes referred to as a "duck bill appearance." Facial plastic surgeon Dr. Todd Hobgood offers a surgical lip enhancement procedure (also called lip vermilion advancement, or simply a lip lift) to give people from the Scottsdale-Phoenix area fuller, very natural-looking lips. Additional benefits include reducing thin wrinkles around the lips and improving facial geometry by shortening the skin above the upper lip.
How does the aging process affect the lips?
For most of us, the lips are affected the natural aging process. These changes are the result of a gradual decline in the amount of soft tissue around the lips combined with damage from aging, sun exposure, and repetitive movements. Patients may find that the lips lack the definition and height they once had. Bothersome vertical lines, sometimes called lipstick lines or smoker's lines, often develop above and below the lips due to soft tissue thinning, skin changes, and repetitive movement (such as sipping through a straw). Because of these changes, many people are interested in restoring a more youthful, natural look.
A Reputation Built on Results
Dr. Hobgood is a very skilled surgeon. He is very good at what he does. He has a wonderful bedside manor,...
Dr. Hobgood is seriously a fantastic surgeon. Not only is his work perfect, but he puts your mind at...
Really Dr. Hobgood does not need any reviews! His reputation alone speaks volumes! I took my daughter...
Dr. Hobgood is amazing! I had a rhinoplasty with him and love my results! He's very talented at what...
What options are available for lip enhancement?
Dr. Hobgood offers both surgical and nonsurgical options for lip enhancement.
Injectable Fillers
There are a variety of soft tissue fillers such as JUVÉDERM® Ultra XC, VOLBELLA® XC, VOLLURE™ XC and many other products that may be injected into the lips to correct changes due to aging. Precise placement can enhance the border of the lip and provide a gentle lift to key locations for natural-looking enhancement. Fillers are very effective in camouflaging mild vertical lines around the lips. Dr. Hobgood and his experienced aesthetic nurse Ashley perform lip injections right in the office; most fillers contain anesthetic for enhanced comfort.
Lip Advancement
People who are bothered by very thin lips often choose surgical lip advancement. This procedure involves making a precise incision along the lip vermilion (outer border of the lip), removing a strip of skin above the lip, moving the vermilion upward and outward, and suturing it in place. This procedure is performed after the lips are numbed. Stitches are removed after about 5 days. The small incision line heals quite well along the length of the lip. Most patients are cleared to reapply lipstick after 7 to 10 days.
Subnasal Lip Lift
The subnasal lip lift is our most popular surgical lip enhancement surgery. The goal of this surgery is shorten the upper lip, improve fullness of the upper lip, and increase upper tooth show. As we age, the upper lip will typically lengthen, flatten, and cover the upper lips. This procedure, typically performed under a local anesthetic in the office, uses incisions under the nose to achieve results. It is quite popular because the incisions heal so well, and patients can return to normal activities very quickly. The stitches are removed after about 7 days. We perform this procedure on patients from as early as 30 years of age to over 80.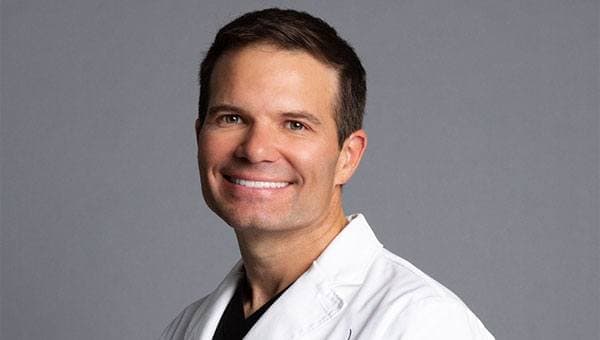 Dr. Todd Hobgood
Dr. Hobgood combines his down-to-earth, personable demeanor with an artistic eye and technical expertise honed through thousands of surgeries, including more than 1,000 facelifts. He's recognized nationally for his leadership and has been honored by the American Academy of Facial Plastic and Reconstructive Surgery for his ongoing commitment to quality.
Meet Dr. Hobgood
Is BOTOX® Cosmetic helpful for lip enhancement?
BOTOX Cosmetic injections can decrease muscular movement and reduce wrinkling of the overlying skin. For this reason, caution must be used around the lips to prevent difficulties with speaking, smiling and eating. In specific cases, Dr. Hobgood may recommend injecting a very small, precise amount of BOTOX into the skin above the upper lip or the chin area. The effects typically last for 3 to 4 months.
How do I choose my lip enhancement surgeon?
Lip enhancement with injectable fillers is an extremely precise and "operator dependent" procedure. Augmentation with implants and surgical lifts require experience. Be sure that your doctor is knowledgeable about the various FDA-approved fillers and alternative procedures as well. This will allow you to make the most educated decision for your specific lip type. No 2 patients are identical and a variety of approaches are commonly employed in a single patient. Also be sure that your surgeon is board certified and a member of the American Academy of Facial Plastic and Reconstructive Surgery. The surgery center should also be accredited by AAAHC (Accreditation Association for Ambulatory Health Care).