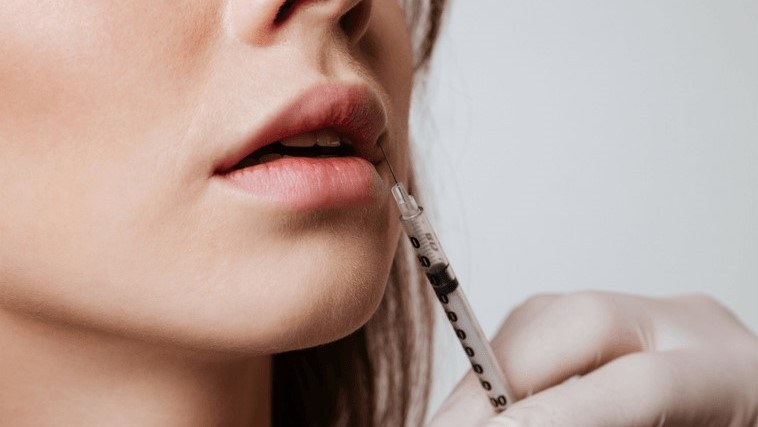 Are you interested in lip augmentation?  Dermal fillers have been around for many years but have a recently-renewed popularity with record numbers in 2015 showing lip augmentation procedures as the second-fastest growing facial procedure in the United States. With the right injector, and natural correction as the end goal, this procedure still understandably comes with some uncertainty and questions. As the Aesthetics RN of Hobgood Facial Plastic Surgery I am happy to answer the most common patient concerns I am faced with regarding this procedure.
1.) What are lip injections? Dermal Fillers contain of a blend of hyaluronic acid gel particles that create lift + structure, while also building volume within the lips.
2.) How many syringes will I need? Typically, patients start with 1 syringe and add only if necessary for full correction purposes. Your practitioner should be able to give you a realistic estimate before moving forward with your procedure. Also important to keep in mind is that you can start conservatively and add additional product later if desired.
3.) How often do I need to be injected? On average, patients notice measurable improvement for about 6-9 months. Every patient is different and some metabolize product faster than others- meaning duration can slightly vary. Patients usually opt to be retreated between the 6 month to 1 year mark.
4.) What is my downtime?  I would advise (especially if it is your first lip injection procedure) that you are treated on a day that allows a 2-3 day downtime window post-injection. With regular intervals of icing and resting, you can greatly reduce your down time. You can also easily camouflage your temporarily swollen lips with concealer and nude lip colors.
5.) What if I am unhappy with the outcome? Dermal Fillers are fortunately reversible should you feel unhappy with your result. That being said, if you go to an experienced injector that fully understands your goals and desired outcomes, it is highly unlikely that you will be anything but thrilled with your results. Natural outcomes are always the goal of our practice, and a job well-done will not look corrected , but rather youthful and plump.
6.) How do I select my injector? It is highly-advised that your chosen practitioner is both well-trained and experienced. While credentials are important, it is my best advice to choose an office that specializes in facial plastics, aesthetics, + reconstructive surgery. Friends and family members, as well as online patient portals (ie: RealSelf.com) are also great for authentic testimonials.  New and existing patients are always welcome to schedule a comprehensive consultation at our office should you still have additional questions, or would like to discuss your needs with our team.
7.) Are lip injections painful? This is a common fear amongst patients. Fortunately, comfort measures (topical numbing agents) are highly effective and are easily applied before your treatment if desired, which makes the procedure very tolerable.
For additional information, or to schedule a complimentary consultation with Ashley Smith, RN, BSN, please call: (480) 214-9955.