Home

|

The Skin Spa Services
The Skin Spa Services
Ashley Smith, RN, BSN has been a nurse injector with Dr. Hobgood since 2019. Originally from Chicago, Illinois, she came to Arizona to study Nursing at Arizona State University. While obtaining her degree, she worked closely with Dr. Hobgood in the operating room, where she discovered her passion for facial plastics and aesthetics.
We offer the latest and safest treatment options available. After your Comprehensive Skin Care Consultation, you will partner with your aesthetics nurse provider to decide the very best treatment options tailored to the needs of your skin health. We currently offer the following services:
Maintenance Treatments
Dermaplane
Is a unique, rejuvenation technique in which a surgical blade is gently guided over the surface of the epidermis- the outermost layer of skin. This method of exfoliation gently and effectively removes the vellus hair from your face, while also removing dead skin cells that lie on the epidermal surface.
We proudly offer pca skin and skinmedica peels to our patients.  Both pca skin and skinmedica peels are recognized as the gold standard in the industry for superficial peels as they are highly effective, while also minimally invasive.
Enzymes and Mask Treatments
Customized masks + cellular level exfoliation treatments are highly effective ways to target dehydration, dead skin build up, and are great for overall skin health. Masks reintroduce depleted vitamins to the skin, and provide a dewy finish and glow.
Extractions
Extractions can be added to any service. Purging the pores of buildup (blackheads and whiteheads) is wonderful for skin health when performed safely and can prevent future break outs in the skin.
Brow/Lash Tinting
Tinting may be added to any service to provide aesthetic enhancement to the lash and brow areas.
Corrective Treatments
Botulinum toxins are FDA-approved medications that are injected into the forehead, in between the eye brows, and crow's feet areas to temporarily improve the appearance of fine lines and wrinkles. These medications are safe when they are injected with precision and into the appropriate muscle groups. To achieve optimal results Dr. Hobgood and his aesthetic nurse perform all injections in-office to ensure the best patient outcome.
Dermal Fillers
Hyaluaronic acid dermal fillers are used to replace lost volume, fill in fine lines and wrinkles, and for aesthetic enhancement. Because formulations vary, you may want to set up a complimentary consultation to discuss the correct treatment option necessary to achieve your desired goals. We offer several dermal fillers, including JUVÉDERM® Ultra XC, JUVÉDERM® Ultra Plus XC, JUVÉDERM VOLUMA® XC, Restylane®, and RADIESSE®.
KYBELLA®
KYBELLA is an FDA-approved injectable product made from a patented blend of deoxycholic acid and organic ingredients designed to address excess fat deposits beneath the chin, which is frequently referred to as a "double chin" and known medically as submental fat.
LATISSE (bimatoprost opthamalic solution) is the only lash stimulating product on the market that is FDA approved. This medication is scientifically proven to increase the growth of thicker, longer, and darker eyelashes. It is available by prescription, and can be purchased safely through Hobgood Facial Plastic Surgery.
Chemical peels are designed and formulated to improve the overall texture, color, and appearance of the skin. As we age, our skin cell turnover slows down, and needs assistance to reach and maintain optimal levels for age management and allow our newest skin to shine. After application of a chemical peel solution, the skin sheds to reveal a new and rejuvenated layer. Chemical peels range in ingredients, strength, and depth.
Collagen Induction Therapy/Microneedling
As we age, our collagen appears differently within the structures of the skin causing the face to look flat and less voluminous. Microneedling was designed to help rejuvenate the skin and rearrange the way the collagen lies in the tissues.  Results can also include an improvement in overall tone, as well as a reduction in scars, pore size, and stretch marks.
Laser Treatments
Customizable laser treatments are available based on the specific needs of the patient. Our Alma Harmony XL Pro lasers are capable of resurfacing, treating pigmented lesions, skin tightening, as well as for the removal of unwanted hair and tattoos.
IPL/photofacial/fotofacial
Erbium Laser Resurfacing
Tattoo Removal
Hair Removal
Clearlift
Skin Care Consultations
Comprehensive consultations are always available to new and existing patients. Whether you are already diligently caring for your skin or are seeking a new regimen, we are happy to discuss your goals with you and create a plan that aligns with them. Deciding which treatment is for you can be overwhelming, and we gladly embrace the questions that you may have regarding them, as well as make recommendations for your plan of care. We look forward to meeting you!
FAQs
Click Here for more Frequently Asked Questions
Current Events
Click Here to view our Current Events.
Skin Care Partnerships
As a part of our promise to providing you with the highest quality services, we proudly offer the very best when it comes to your skin and beauty health. The Skin Spa at Hobgood Facial Plastic Surgery currently partners with and carries the following product lines: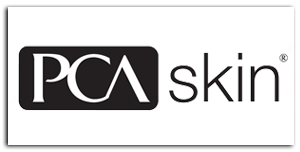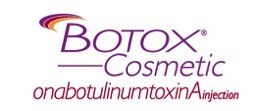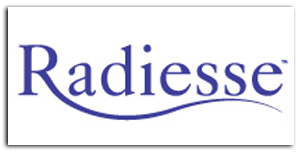 ---
Save